Ordering Procedure
Orders are only accepted according to these "Terms of Sale." unless specifically modified by a separate and mutually signed document specifically titled "Terms of Sale – Amendment."
Products may be ordered (FOB Seattle, WA) by purchase order, telephone, e-mail, or fax.
Please provide your customer number along with your complete address, (including daytime phone number) and all required ordering information. Most in-stock merchandise ships the same day!
Telephone orders can be placed Monday thru Friday, 8:00 am to 5:00 pm Pacific Standard Time.
Purchase orders may be mailed to Gallery Marine, 717 N.E. Northlake Way Seattle, WA 98105 USA. Purchase Orders may also be faxed or e-mailed as indicated below.
Will-call / pick-ups may be pre-arranged for Monday thru Friday, 8:00am to 5:00pm.
E-mail orders may be sent to us, but please be sure to include your full shipping address, all pertinent ordering information, payment method, and a daytime voice phone number for order confirmation.
Fax orders may be placed 24 hours a day. Our fax # is +1-206-547-2180. Remember to include your full shipping address, all pertinent ordering information, payment method, your fax #, and a daytime voice phone number in the body of every message.
Deposits
Engines and generators well as any custom equipment, machining, or programming, require a nonrefundable deposit (typically 50%) at time of order. Quoted delivery times are good faith estimates only – based on typical lead times at the time of quotation (exact lead times may vary). Final payment in full is due within 10-days of notification that equipment is available to ship. Customers (or their forwarding agents) are welcome to make arrangements within this period (before crating) to final inspect their equipment.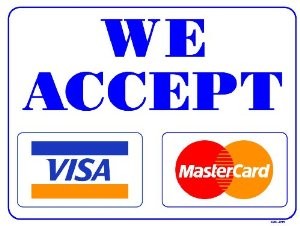 Continental United States orders are normally shipped UPS Ground (FOB Seattle, WA) with shipping and handling collect. Orders are shipped C.O.D. – certified check. UPS does not accept cash, so plan to have a certified check on hand.
Prepaid orders that do not include all shipping and handling charges will be sent freight collect. Note: Personal or company checks take 2 extra weeks to clear our bank. Freight over-payments will be credited to the customer.
All orders are billed at prices in effect at the time of shipment. Customers are responsible for round trip shipping charges and/or all storage or collection charges on refused shipments. After 30-days of notice, any unclaimed merchandise, customers parts for service, etc. may be sold by Gallery Marine as liquidated damages – and credited against customer's outstanding invoices.