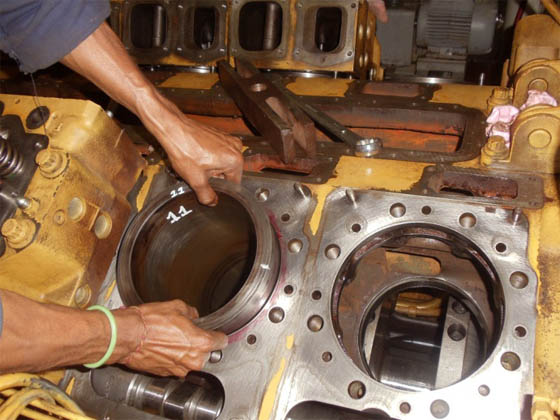 An engine overhaul is technically an engine rebuild or a remanufacture. All the internal engine parts are replaced, renewed, or re-machined as needed.
We find most internal engine parts become damaged in one way or another rather than simply wearing out due to external causes. When rebuilding an engine all external supporting components must be evaluated, repaired, or replaced as needed to prevent recurring internal engine damage.
The following items are addressed in an engine overhaul:
Cylinder heads & valves
Crankshaft seals
Injection pump
Injectors
Fuel cooler
Turbo chargers
Blowers
Intercooler
Exhaust riser or elbows
Sea water pump
Circulating pump
Oil cooler
Heat exchanger
Thermostats
Senders & sensors
Drive plate adaptor & dampner
In addition to this list of major items, on every overhaul there will be numerous ancillary and apparently minor parts — bolts, nuts, rings, pins, sleeves, shims, o-rings, gaskets, etc. We handle all waste disposal for oil and fluids.