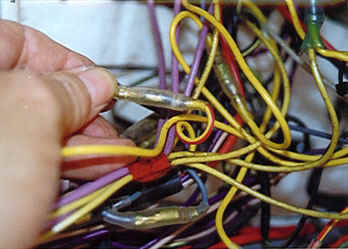 Periodic examination of the electrical equipment on your boat is essential safe boating operation and mandatory for boating peace of mind. Gallery Marine will perform routine checks of the electrical equipment on your boat.
Gallery Marine's electrical maintenance services include but are not limited to examining and servicing: lighting, indicators, motor controllers, wiring, batteries of auxiliary and emergency generators, general alarm, and bridge lighting; mast and sound-powered telephone. Insulation test readings; maintenance of all moving parts of windlass, winches, and related deck machinery; and inspect secure connections, main and emergency boards, and masthead lights.
We also provide expert advice on choosing the right battery system, various battery types, sizes and capacities. We provide battery monitoring systems charging systems, high output alternators, smart regulators, inverter chargers and generators.